Tel:0086-0086-0532-86655395
Cel:0086-0086-18661750769 13705321539
Mail:info@qdrunjuxiang.com
Add:Chengma Road, Qijialing Village, Tongji New District, Jimo City, Qingdao
[Introduction of the latest company]
Release date:[14:53:06]
Read a total of [145] time
Introduction of the latest company: Henan Runjuxiang New Materials Co., LTD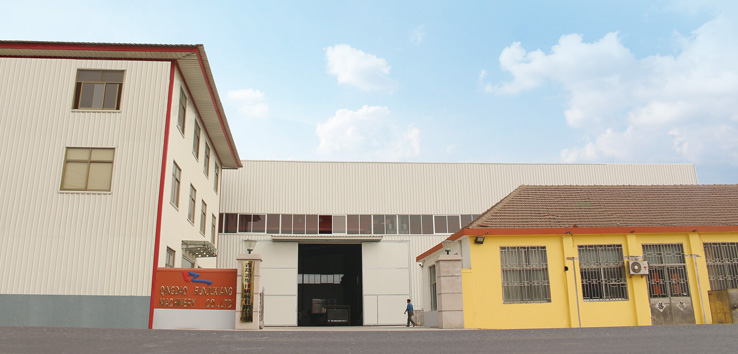 Qingdao Runjuxiang Machinery Co., Ltd. was founded in Wenzhou in 1998. With the development and business expansion of the company, it moved to Qingdao in 2008 and established Qingdao Runjuxiang Machinery Co., LTD. Up to now, only mechanical processing, manufacturing equipment, has reached more than 200 groups, and equipped with professional testing equipment, so far has produced more than 200 polypropylene spunbond non-woven production lines. Qingdao Runjuxiang Machinery Co., Ltd. is a professional manufacturer of spunbond non-woven fabric production equipment. Manufacturing width: 1.6m, 2.4m, 3.2m, 4.2m, 8g weight - 250g/square metre, and according to customer needs design and production of other specifications of equipment.
Qingdao Runjuxiang Machinery Co., LTD., since its inception has been focusing on the production and manufacturing of spunbond and spunmelt non-woven fabric equipment, has been deeply engaged in this industry for more than 20 years, has successfully designed, manufactured and installed a variety of PP non-woven fabric production lines in the world more than 300, won the trust and support of many professional customers at home and abroad.
Henan Runjuxiang New Materials Co., LTD., located in Nanyang, Henan Province, covers an area of 18,000 square meters, is a factory newly invested by our company to achieve greater development. In addition to non-woven equipment manufacturing, Henan Runjuxiang has independently developed and assembled a two-component production line in the factory, which intuitively displays our advanced production technology to visiting guests and strives to promote the development of two-component technology in China.
Technology: Our factory introduces and digests and absorbs advanced design concepts and manufacturing technology at home and abroad, including Laifen Five generations. Through years of production practice and independent innovation, our equipment technology is in a leading position in the country, and the stability of equipment operation has been unanimously recognized by the majority of customers.
Cloth: The cloth weight suitable for our equipment is 8-80g, especially the high-speed model 8-20g Eisai thin cloth, silk fineness can be kept below 1.8D or even 11-1.2D longitudinal and transverse tension products meet or exceed the national standards. The uniformity of cloth produced by our equipment is very good, which is very important for the application of Eisai medical industry.
If you want to know more about our company information, please contact: Mr Valley 18661750769 web site: http://www.qdrunjuxiang.com